Wigwam Co-Founder Tamsin is an accomplished PR professional with experience gained both in-house and at leading consultancy, EURO RSCG Biss Lancaster, for clients including Corus, Business Pages, NSPCC, Retirement Villages, Airtours and East Midlands Electricity.
It was during time at Biss Lancaster that Tamsin developed a passion for working within the arts, managing partnerships between corporate clients and high profile cultural organisations including the Royal College of Art and D&AD.
Since this time, Tamsin has worked predominantly for public and private sector clients operating across the cultural and creative industries. Tamsin has gained an extensive network of contacts, enabling her to develop and implement impactful communications campaigns for, amongst others, museums, galleries, festivals, artists, designers, designer makers, architects, heritage sites and more.
Tamsin is a Fellow of the Royal Society of Arts and a member of the Museums' Association.
In addition, Tamsin has always maintained campaigning, education and business to business communications as part of her portfolio, enabling a valuable breadth of experience.
Wigwam Co-Founder Vanessa has over 25 years' PR experience, working on business to business, technology and consumer clients ranging from world leading multi-nationals through to entrepreneurial early stage businesses
Over the last ten years, Vanessa has developed a specialism in the retail FX sector, working predominantly with technology providers and institutional FX brokers. She has a network of exceptional contacts in this area and an in-depth understanding of the industry.
For the majority of her career, Vanessa was employed at leading London-based PR agencies, including Firefly (as an Associate Director, heading up Motorola and 3M), Scope (which was acquired by Ketchum) where she worked on BT, Xerox and Esso; and Spreckley Pittham.
From 1997-1999 she was Managing Director of Mmd  – a Prague-based PR agency where she was responsible for a team of 15 people whose clients included Nestle, Procter & Gamble, UDV (Smirnoff, Jose Cuervo, Malibu), Deloitte & Touche, Intel, Cisco and Xerox.
Vanessa has won a PR Week Award, an International Public Relations Award for creativity, and in 2018 was named Most Influential Woman in FinTech PR by AI Magazine. She is proud to have led the Wigwam team to win two industry: The Finance Magnates 2020 Award for Best Marketing/PR Firm and the Global Forex Award 2021 for Best Public Relations Company.
Fiona is a successful PR professional, with in-depth marcoms, sponsorship and crisis communications experience and a proven track record in delivering impactful coverage to generate new business interest.  At Wigwam, Fiona has used her strategic insight to increase the profile of organisations in the technology and financial sectors from global telecoms brands to FX start-ups.
Prior to joining Wigwam, Fiona was Client Director at DPA Corporate Communications, working at Board level to devise communications strategies for numerous global organisations including SONY and Sun Microsystems.
As Associate Director at Berkeley PR, Fiona headed a team of 14 consultants and was responsible for the agency's flagship account, Epson UK and also set-up and co-ordinated a network of partner agencies for Epson in Europe, Africa and the Middle East.
Fiona began her career at Scope (acquired by Ketchum) where she was responsible for the Beefeater Gin sponsorship of the Oxford and Cambridge Boat Race.
She has a BA (Hons) in Public Relations from Bournemouth University.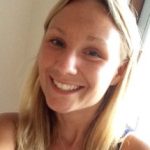 Rachel joined the Wigwam team in 2014 with over 20 years' consumer PR experience, having worked on an extensive portfolio of brands including Gillette, L'Oreal, Diageo, Roche Products, Kimberley Clarke, Aventis Oncology, Tefal, Bodum, and Ribena.
A consumer brand specialist, Rachel is an excellent communicator and adept at developing sound strategies to deliver impactful and creative campaigns.  She has led pan-European and global teams for client accounts and has experience in media training, event management, media relations, new business development, crisis management and creativity.
Rachel began her career at BSMG (acquired by Weber Shandwick) before moving to Porter Novelli.  Her interest spans the food & drink, home interest, travel & leisure and health & beauty sectors and she thrives on achieving meaningful results for her clients which have included a CIPR award for Tefal's collaboration with chef Jamie OIiver.